Stability You Can Count On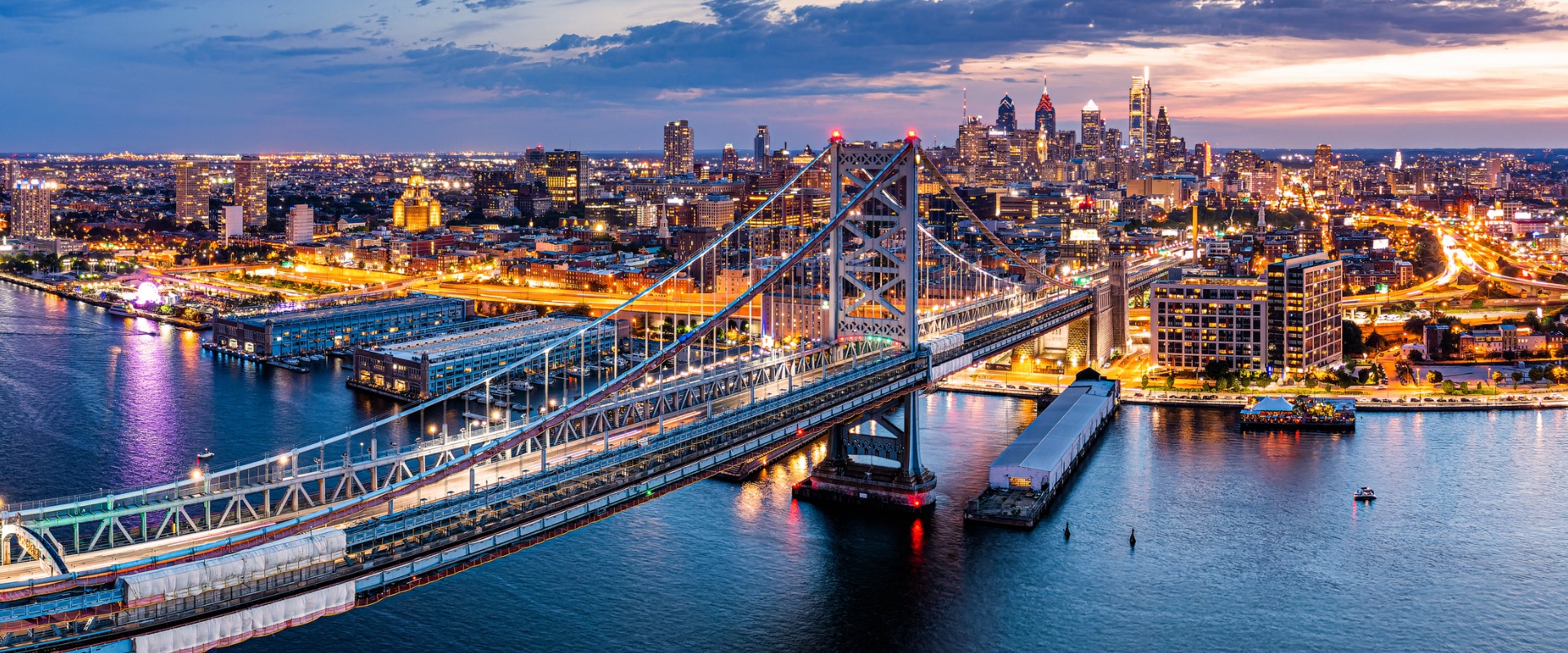 As a part of a full-service firm with a history of enduring strength and stability, your Janney Financial Advisor can provide access to everything you need to best execute your wealth plan. Our size allows us to be both approachable and accountable--committed to servicing and responding to your needs.
You want to feel confident that the wealth management firm you choose will be there over the long run to support your financial goals. In every market condition, through every stage of your life.
A HISTORY OF STRENGTH & STABILITY
Privately held by industry leader Penn Mutual. Nearly 40 years operating as an independent subsidiary of one of the nation's oldest mutual life insurance companies (a Fortune 1000 firm with $3.7 billion in revenue):
A.M. Best, A+ (Superior)--Reaffirmed April 2020
Kroll Bond Rating Agency, AA (Very High Quality)--Reaffirmed November 2020
Moody's Investors Service, Aa3 (High Quality)--Reaffirmed November 2020 (a rating which has been unchanged for over a decade)
Standard & Poor's, A+ (Strong)--Reaffirmed November 2020
Private ownership enhances our client focus. We devote our attention on building long-term relationships, not managing quarterly earnings expectations or reacting to public pressures. Clients receive the personal attention of a boutique firm backed by the services and resources of a large organization.
Consistent financial results and sustainable growth. Underpinned by a solid balance sheet and capital base that goes well beyond regulatory requirements. Janney has reported consistent, positive earnings in every market condition.
Capital resources support our investment in innovation. Our capital strength, and the ability to tap Penn Mutual' s capital surplus, allows for investment in stat-of-the-art capabilities and services to enhance the client experience.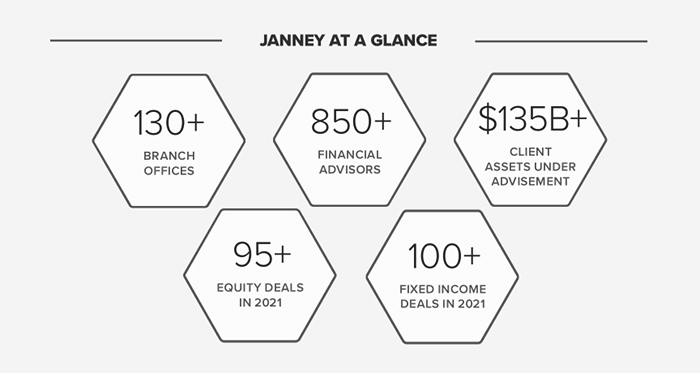 Depending on your financial needs and personal preferences, you may opt to engage in a brokerage relationship, an advisory relationship or a combination of both.
Each time you open an account, your advisor will make recommendations on which type of relationship is in your best interest based on the information you provide when you complete or update your client profile.
ADVISORY RELATIONSHIPS
If you engage in an advisory relationship, your Janney Financial Advisor will recommend specific investment solutions that are aligned with your goals, employ well-defined investment strategies used to construct your investment portfolio, provide ongoing portfolio management on a non-discretionary or discretionary basis, which may include using third-party asset managers, and periodically review and adjust your investment. We do this all while ensuring a fiduciary duty of care.
OUR FIDUCIARY DUTY
The fiduciary standard is a legal requirement that Janney and its advisors are bound by when offering advisory services--to always act in your best interest with respect to the investment advice and service we provide. It requires a commitment to always put your interests ahead of ours and provide full and fair disclosure of all material facts relating to our advisory relationship, including conflicts of interest.
In most cases, we believe an advisory relationship--where well-defined investment strategies, used to construct and review your investment portfolio, are recommended based on your comprehensive financial plan--is the preferred approach to take for helping clients achieve the long-term outcomes they desire.